All you need to know about PPE tenders
Created :

18th January 2022

Last Updated:

17th February 2022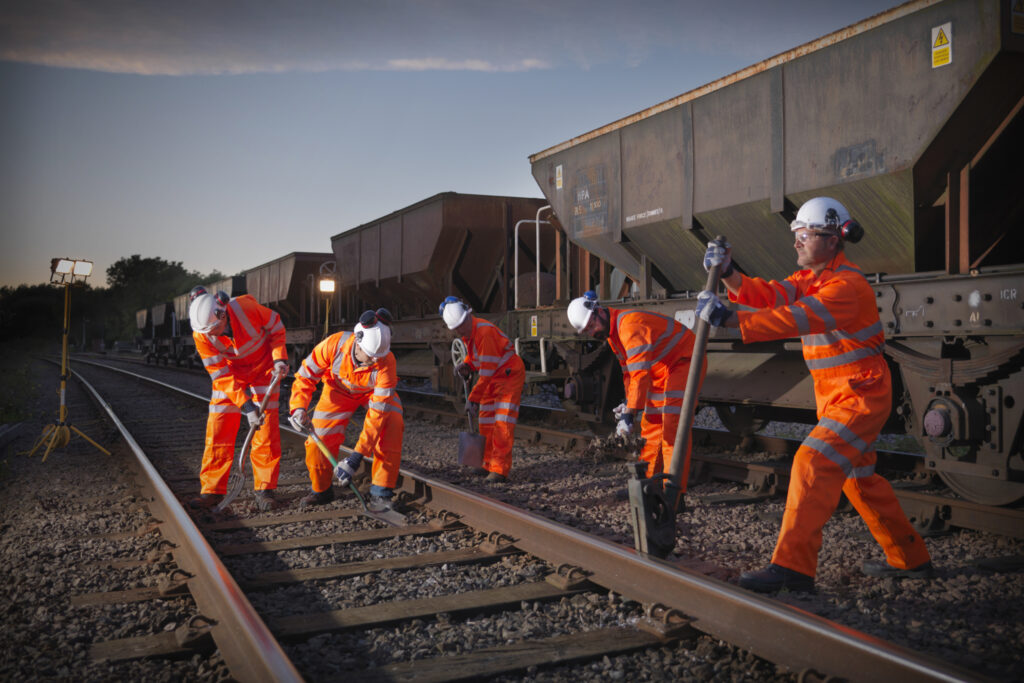 Public and private sector tenders can be seen as complex, time-consuming and stressful for companies that decide to bid to secure a contract, especially if done on an international scale. But with global expenditure in procurement being estimated at nearly 9.5 trillion US dollars, and the United Kingdom alone spending an estimated £13 billion a year on civil procurement, winning a tender can result in many advantages.
Responding to an international tender can enable companies to expand into new markets and increase their business profile. Public sector tenders have the added benefit of guaranteeing payment as, unlike private procurement, public buyers are bound by the contract to pay the awarded supplier.
Focusing on clothing and textiles tenders, there are many categories available for companies that include personal protective equipment (PPE), chef's uniforms, flame retardant overalls, health sector uniforms, military clothing and corporate workwear, just to name a few.
What does the process for PPE tenders look like?
This can vary between industries and sectors, with private sector tenders being known to be less complex than public sector tenders, but as a rule of thumb this is what to expect:
Preliminary qualification: Even before being invited to submit a bid, bidders in some of the biggest international PPE tenders will be expected to demonstrate their ability and competence to complete the project. Bidders will have to provide sufficient evidence and strong reassurance of their capabilities at this stage of the tendering process.
Bidding invitation: The buyer will send the interested contractors who submitted their Expression of Interest (EOI) an invitation to bid. Generally, the contractor with the lowest bid for the best product quality is awarded the contract.
Document distribution: This is a critical step in the tendering process, and it entails assigning essential documents containing critical details, requirements, diagrams, and sketches. This phase is designed to eliminate the risk of using incomplete or missing details in the bid submission.
Tender addendum: When the buyer modifies or amends any part of the procurement document, all bidders must be informed as soon as possible. They should hopefully have simple and fast access to the most up-to-date information to prevent any errors or delays in bid submission.
Creation of the bid form: This is another important part of the tendering process, as the bid form contains the different elements that make up a detailed bid, such as bond conditions, cash allowances, base bid, unit prices, tax clauses, stipulated amounts, and so on. The bid form can be either provided by the buyer or created by the contractor.
Bid security submission: A bid security is a monetary commitment intended to prevent bidders from pulling their bids before the end of the bid validity period, since they would forfeit the bid security sum to the procuring entity if they did.
Bid tabulation: Following the close of the bids, buyers would have to compare and analyse each bid to determine which is the most profitable for their specific business.
Uniform tenders: Key elements to consider:
When bidding for PPE tenders it's always vital to count on partners that are experienced and have the technical expertise to provide you with all the documentation needed to win the contract. At Carrington Textiles for example, we have not only 130 years' experience in the textile industry, but also decades of knowledge on winning clothing and textile tenders ourselves with some of the most important governmental organisations in the world. Our technical expertise and accreditations have helped us provide support to our customers over the years whether they are submitting bids for private sector tenders or public sector tenders.
Other important aspects to consider when bidding for PPE tenders include:
Evaluate carefully the project requirements: read and analyse all bid documents thoroughly, it's important to understand what the buyer requires and evaluate whether your business is prepared to provide it.
Calculate project costings: Calculate how much will it cost for the business to complete the project and determine whether the profit margin upon completion justifies being involved in the process.
Assess the availability of resources: Make sure there is capacity and human resources available in the business to take on the contract and manage it effectively.
Size of business abilities: Identify if the company have the key qualifications, accreditations and expertise required by the buyer.
Bid management team: Having a team dedicated to managing the process is key, so it's important that before starting the bidding process there is a team equipped with the skillsets and knowledge to write a successful tender.
To get in touch please see our contact page or email us.