Inherent or treated flame retardant fabrics - which one is better?
Created :

18th January 2022

Last Updated:

17th February 2022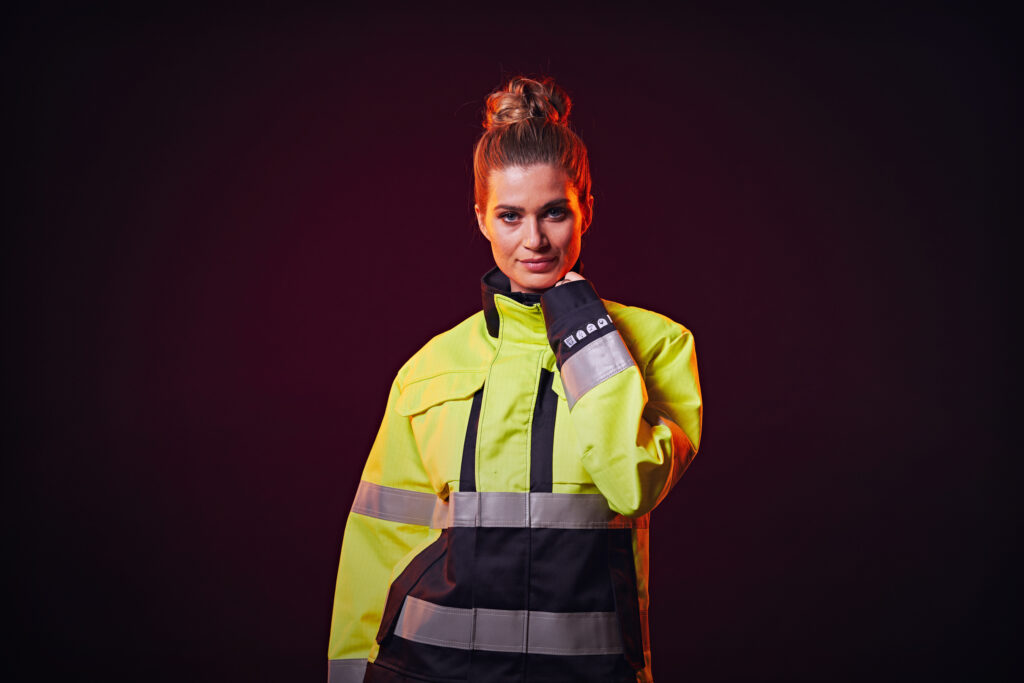 When deciding which type of flame retardant fabric for workwear to use, customers can often be undecided between the two main options available in the market: inherent and treated. But what do they really mean and which one is better? The answer depends on many factors including comfort, protection and even budget.
Let's not forget that flame retardant workwear is created to protect workers against fire, heat and flame. This type of uniform is a key safety measure for employees working in hazardous industries including oil and gas, construction and utilities.
Inherent vs treated, benefits and drawbacks
Let's start talking about inherent or flame resistant fabrics. These can be made from a number of yarns and fibres including aramids, modacrylic, and FR viscose to name a few. The properties of an inherent flame resistant fabric are intrinsic to the fibre itself.
Not only are these textiles self-extinguishing, but also don't burn under normal air conditions of 21% oxygen. Some of these fibres expand when exposed to heat or flame, thus increasing insulation. Others give off free radicals which disrupt the combustion reaction and others simply char and rob combustion of its fuel source. Some have drawbacks such as exposure to UV which degrades the fibres, meaning that the lifecycle of the garment can be shortened, increasing the cost of ownership as replacements are required more frequently. Others are more difficult to launder and may suffer shrinkage, pilling and poor hand feel when industrially washed.
Treated or flame retardant fabrics on the other hand, are textiles made of fibres that are less expensive to produce like cotton, polyester, and nylon. After the fabric is made, the product is treated with a chemical at the end of the manufacturing process to give it the flame retardancy required. These treated fabrics often behave like their untreated equivalent so processes like industrial laundering don't affect them (as long as bleaches are avoided). However, they do not degrade under UV exposure and offer the same benefits you might expect from natural fibres, including excellent wearer comfort.
What about TPP scores?
The Thermal Protective Performance or TPP score, is a measurement of a protective garment's thermal insulation performance against convective and radiant heat exposure. The higher the TPP score, the higher the protection.
In this instance, some inherent FR fabrics have consistently higher TPP ratings than the treated alternative. But the thick and heavy fabrics with a higher TPP score may mean a higher physiological load leading to wearer fatigue and potentially a higher risk of an accident.
The verdict
Treated flame retardant fabrics have the benefit of being comfortable, as well as being better value for money. They have a bigger mass which can add to the wearer's protection. Some may argue that treated FR textiles have a shorter life span but flame retardant fabrics like Carrington Textiles' have been tested to maintain their protective properties for the lifetime of the garment.
The protection provided by both inherent and treated flame retardant fabrics is generally similar, usually the deciding factors for customers are a balance between risk, comfort, durability and added budget.
We must also stress that whichever fabric type is used for FR workwear it should be viewed as secondary protection and not to be used in place of safe working methods. Some end uses may also require additional protection.