New sustainable fabrics that don't cost the earth
Created :

18th January 2022

Last Updated:

17th February 2022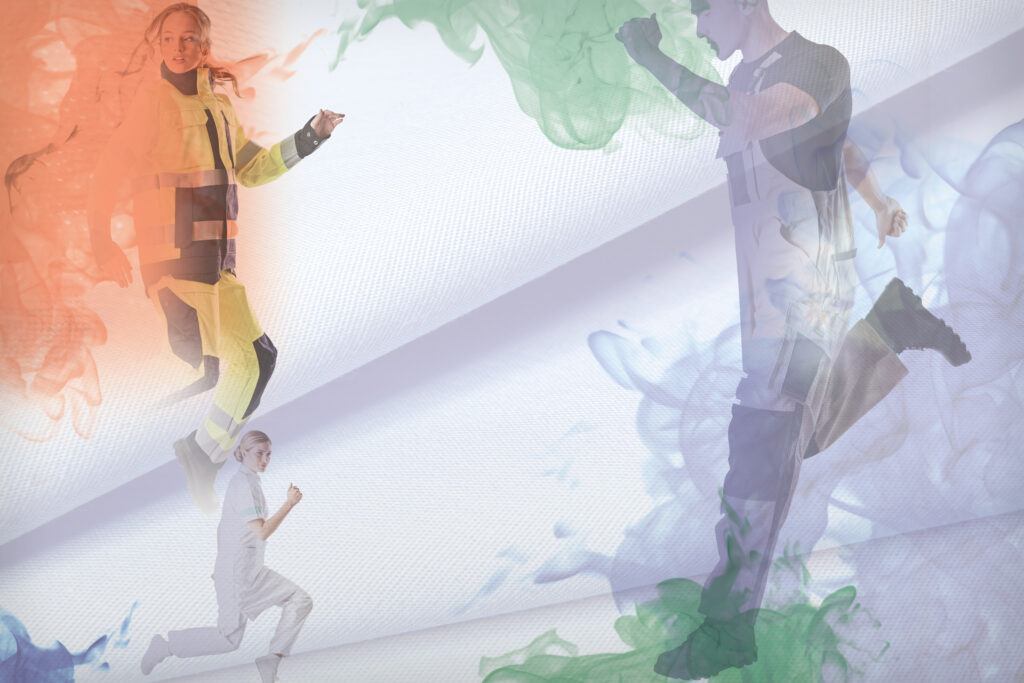 We've launched recently nine new fabrics developed using sustainable fibres including recycled polyester, BCI and organic cotton as well as a new technology that biodegrades synthetic fibres, utilised for the first time in workwear fabrics by Carrington Textiles. We also released a flame retardant fabric with a superb durability that in turn gives garments a longer life.
At Carrington Textiles we have invested a great deal of resources into R&D to develop these products as part of our stretch, Balance Range and flame retardant collections.
Constance 210 gsm and Balaton 255 gsm joined our stretch product family. These fabrics incorporate REPREVE recycled polyester made from plastic bottles, and BCI cotton in their composition. They also utilise the high stretch technology from XLANCE® which is eco-friendly, solvent-free, and produced using 100% renewable energy. Constance 210 is the Carrington Textiles sustainable alternative to workwear fabric Idra, and Balaton 255 is the 'greener' option for Cresta.
Balance Range Weaved Sustainability
The Balance Range is a big focus for us as we aim to help tackle the global discussion on climate change, textile sustainability and circularity, by releasing seven more products to add to the eight existing eco-friendly textiles of the range.
Starting on the lighter side of the Balance Range spectrum, and named after a forest in North East England, is Kielder 185 gsm, a fabric which composition consists of 50% BCI cotton and 50% REPREVE recycled polyester made from plastic bottles. As an environmentally friendly alternative to Cooltex Lite, Kielder 185 offers an outstanding soft feel due to its 4/1 twill, a polyester face for greater durability and cotton inside for increased wearer comfort.
Next are the additions to the Delamere family in their 210 gsm and 245 gsm weights. With the philosophy of protecting forests like the one in England these fabrics are named after, Delamere 210 and 245 include 65% recycled REPREVE polyester and responsibly sourced cotton from the Better Cotton Initiative (BCI). Delamere 210 is a sustainable alternative for Delta and Delamere 245 for Tomboy.
With a name inspired by the West Pennine Moors in Northern England are Rivington 205 gsm and 220 gsm. The Rivington family offers leisure finish as a standard for a soft feel and incorporates 65% recycled polyester as well as 35% BCI cotton. Also providing the benefits of mechanical stretch, Rivington 205 and 220 are the eco-friendly options to Xtraflex Lite and Xtraflex 1 respectively.
Revolutionary workwear fabrics that biodegrade
Microfibres in the oceans is a hot topic in the textile world now. Annual estimates of plastic microfiber pollution entering the oceans is equivalent in weight to over 50 billion plastic bottles.
To help tackle the issue, Carrington Textiles started to look at innovative products available that would break down these microplastic fibres. Following extensive research, the company has adopted CiCLO technology, a sustainable textiles ingredient in the form of an additive that is combined with polyester at the very beginning of the fibre making process. When CiCLO polyester ends up in the environment either through washing or end of life of the garment, it behaves like natural fibres, in turn reducing microplastic pollution and textile accumulation.
Being the first textile manufacturer to use this revolutionary technology for the production of workwear fabrics, Carrington Textiles has launched Hawksbill and Orca. Both named after marine animals to represent the importance of microplastic free oceans, and with a weight of 245gsm, Hawksbill and Orca are the sustainable alternative to the company's bestselling fabric, Tomboy.
Hawksbill's composition includes 65% CiCLO polyester and 35% organic cotton. While Orca incorporates 26% recycled CiCLO polyester, 29% virgin CiCLO polyester and 35% BCI cotton.
These two brand new fabrics are made following Carrington Textiles' usual rigorous quality standards, so they not only offer the best performance and durability to the end user, but also greatly reduce their impact on the environment when the life of the garment comes to an end.
A durable flame retardant with antistatic addition
Industry talks are leaning towards not only the use of sustainable fibres, but also durability. With 90% of professional clothing ending up in landfill, it's important to increase the life of garments with the utilisation of fabrics that can withstand industrial washes and multiple uses.
That's why we launched Flamestat 250 gsm, a new member of the Flamestat family which is guaranteed to last the lifetime of the garment due to its robust construction. With 75% cotton, 24% polyester and 1% antistatic, this fabric's flame retardancy is to the standards EN ISO 11612, EN ISO 14116 index 3 and EN ISO 11611; while its antistatic properties are to EN ISO 1149-3-5 standard.
Technical data sheets of all new Carrington Textiles fabrics are available on the company's website for registered members, and downloadable collection guides, as well as guides with samples of the new products, can be requested at carrington.co.uk/newfabrics2021.