What is microfibre pollution?
Created :

25th July 2023

Last Updated:

25th July 2023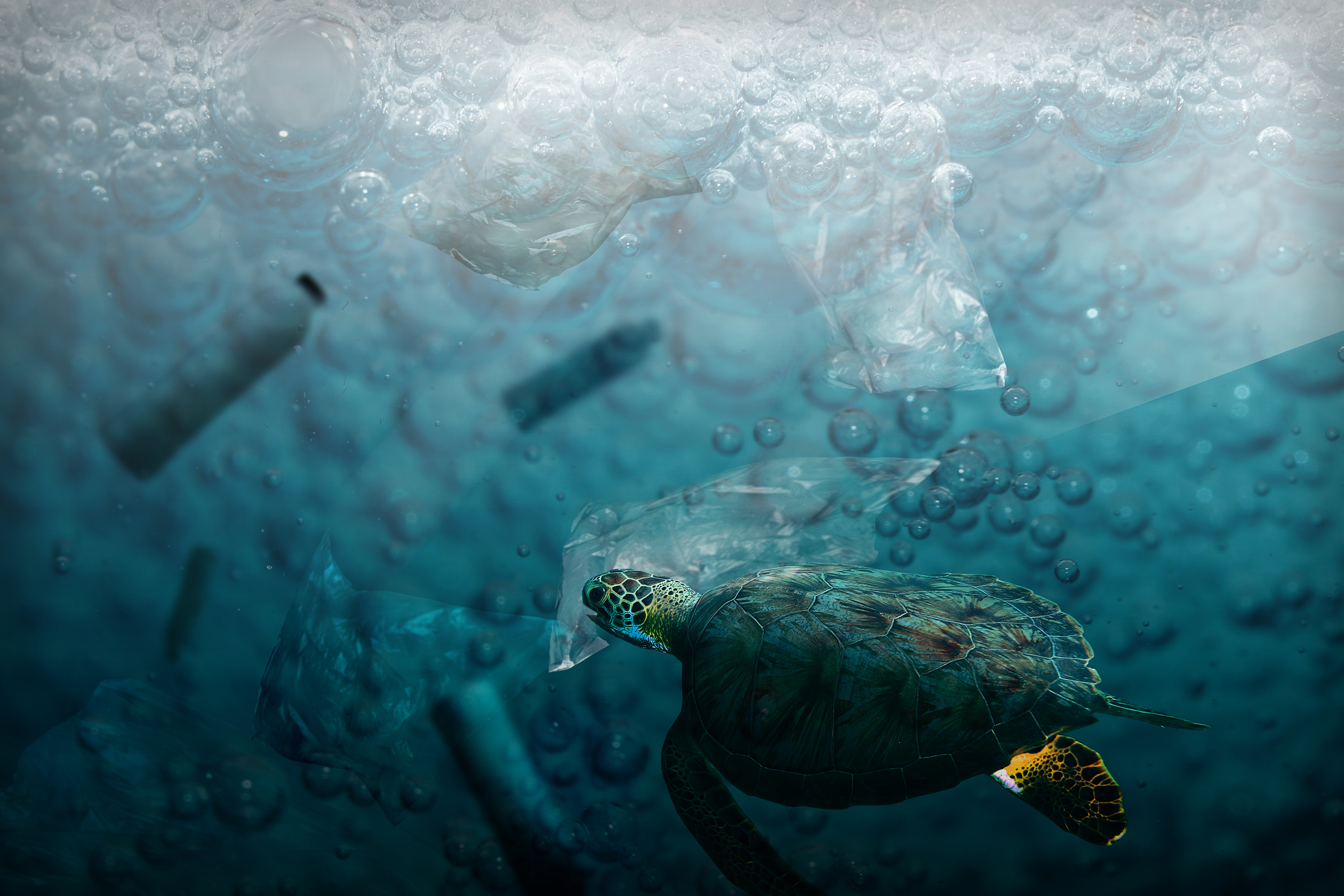 Microfibre pollution impacts our oceans every day, with textiles causing 35% of this. According to the Ellen MacArthur Foundation annual estimates of plastic microfibre pollution from textiles entering the oceans is equivalent in weight to over 50 billion plastic bottles. Microfibres have been found in a range of aquatic ecosystems, from shorelines to the seafloor. They shed from textiles like clothing, rugs, upholstery and other fabrics during manufacturing use and care.
Almost all fabrics shed whether they are made from natural materials like cotton or wool, or synthetics like polyester or nylon. Most natural fibres will eventually biodegrade in nature when exposed to microbes and moisture over time. However, polyester and nylon are made of plastic and, like most plastics, are not readily biodegradable therefore exist as pollutants. Further research is needed to understand how microfibres enter the environment and where they come from, but many studies suggest that washing clothes is one major source.
Microplastics, including those that are released from washing our clothes, are small enough to enter our food chain. This poses a direct threat to human health, and according to the WWF each person on average ingests the equivalent of a credit card each week – that's 5 grams of plastic!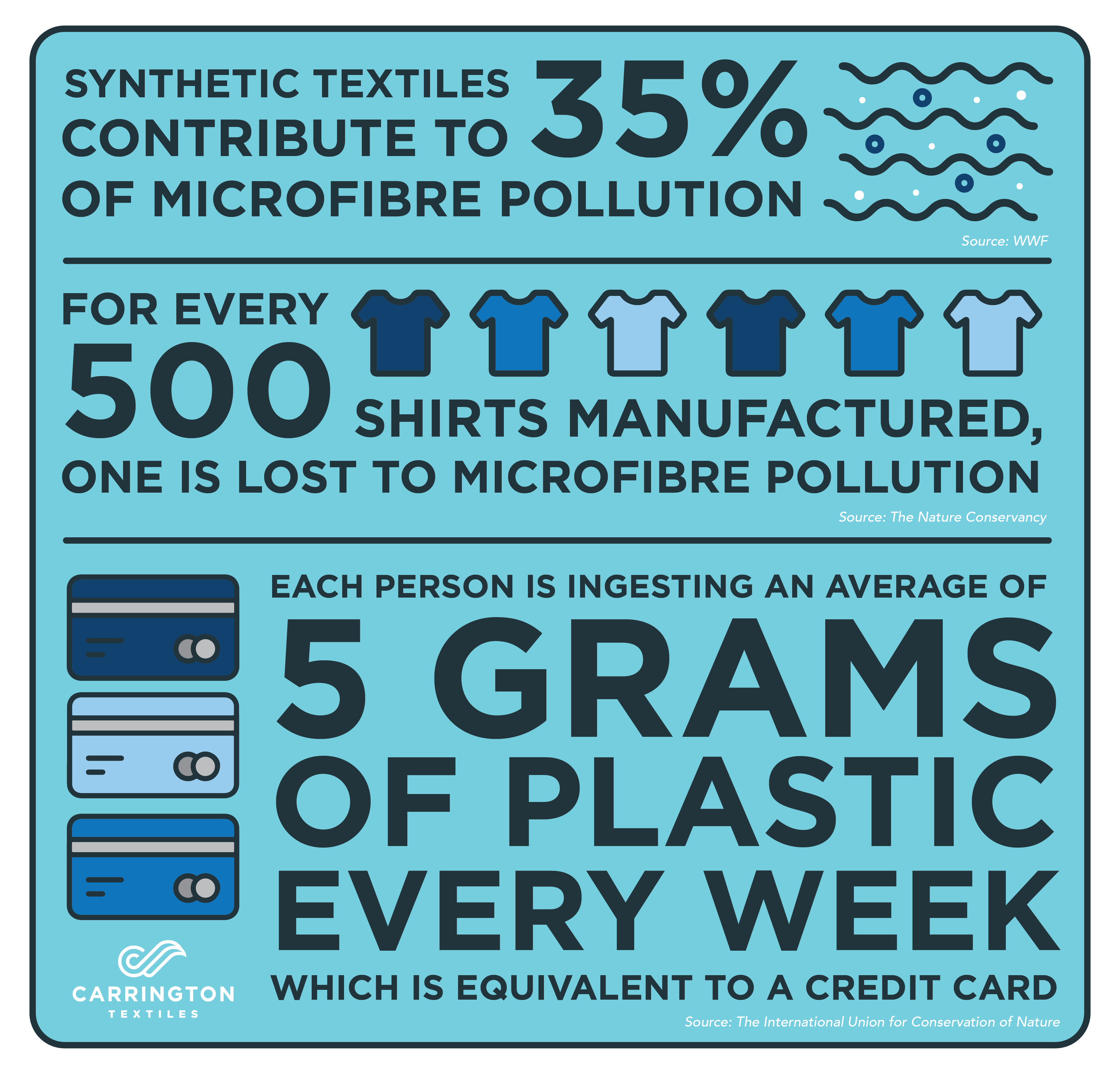 Data sources: International Union for Conservation of Nature, The Nature Conservancy, WWF.
How Carrington Textiles uses CiCLO® to tackle this issue
As a global textile manufacturer of sustainable fabrics, at Carrington Textiles we are constantly looking for new technology that will make not only our operations, but the whole industry greener.
Aiming to tackle microplastic pollution, we have incorporated CiCLO® technology to our sustainable Balance Range of products.
CiCLO® technology is a sustainable textiles ingredient in the form of an additive. It's ECO PASSPORT certified by OEKO-TEX® and non-toxic to marine life. It is permanently embedded in the fibre so it will never wash off and is only activated where conditions for biodegradation exist such as in soil, wastewater sludge, sea water, anaerobic landfill.
To learn more about CiCLO®, watch this video where the technology's co-inventor explains how it works. And to learn in more detail about its traceability visit our Knowledge Hub post.
Being the first textile manufacturer to use this revolutionary technology to produce workwear fabrics, at Carrington Textiles we incorporate CiCLO® into our award-winning Hawksbill and Orca. Named after marine animals to represent the importance of microplastic free oceans, Hawksbill and Orca are the sustainable alternatives to our bestselling fabric, Tomboy.