Fibre traceability series: CiCLO®
Created :

1st November 2022

Last Updated:

1st November 2022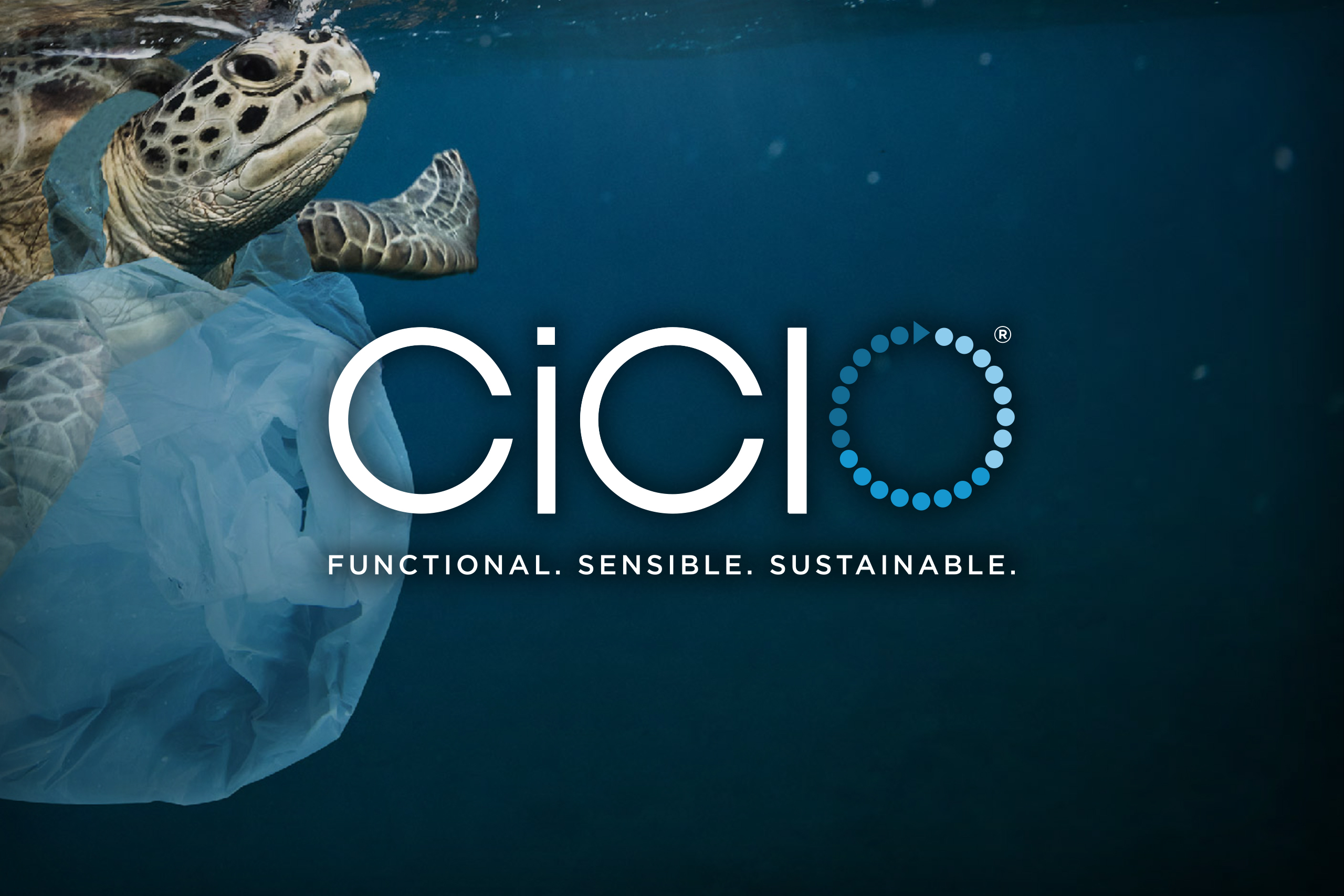 Carrington Textiles is the first textile manufacturer to produce workwear fabrics with CiCLO® technology, which helps mitigate unavoidable micro-plastic pollution caused by synthetic textiles. Both the Hawksbill and Orca fabrics in our Balance Range utilise this revolutionary solution for those seeking a more environmentally friendly workwear fabric that is hardwearing and durable during use but won't last forever when it ends up as a pollutant in the environment.
CiCLO® technology is a patented sustainable textile ingredient that is permanently embedded within polyester and nylon during melt extrusion at the beginning of the fibre making process. The safe active ingredients act as pathways that enable naturally occurring microorganisms to break down and digest CiCLO® fibres, resulting in the production of basic natural elements. The mechanism is only activated under conditions that allow for biodegradation – access to moisture and an abundance of microbes over an extended period of time. Fabrics made with CiCLO® fibres have no loss of durability or performance characteristics and will not biodegrade or prematurely deteriorate on a warehouse shelf, while being used, or during customary care—just like inherently biodegradable fabrics made from natural fibres like cotton or wool will not.
While 100% prevention of synthetic textiles pollution and completely closed loops are ideal goals, almost all textiles unavoidably shed (referred to as microfibres or fibre fragments) during manufacture, use and care. Once these tiny plastic microfibres end up in the environment, they simply can't be recaptured. They are prolific and literally found everywhere, including the air, wastewater treatment plants, soil, aquatic environments, landfills, and even in the guts of humans and wildlife. Conventional polyester and nylon are plastics and remain indefinitely like other non-biodegradable plastics. Conversely, fibres that shed from synthetic fabrics made with CiCLO® technology won't persist in the environment forever. Long term studies conducted by 3rd party labs show CiCLO® polyester and nylon biodegrade at greatly accelerated rates compared to conventional polyester and nylon in environments where textile fibres are prolific pollutants—wastewater treatment sludge, soil, anaerobic digester landfill, and seawater conditions.
Learn more about how the technology works in this short video by co-inventor Andrea Ferris.
Traceability 
CiCLO® technology is sold exclusively to trusted CiCLO® certified fibre and yarn manufacturing partners around the globe for use in sustainable textiles applications; this business model is created to maintain quality control and traceability of CiCLO® fibres. Every lot of CiCLO® fibre produced is tested for the presence of a proprietary tracer and issued a CiCLO® Certificate of Authenticity as proof that the fibre contains CiCLO® technology at the effective dosage.
CiCLO® technology is tested to confirm it is non-toxic to marine life. Additionally, the chemistry used to create CiCLO® fibres is ECO-PASSPORT by OEKO-TEX® certified. This independent certification offers transparent proof that CiCLO® ingredients meet the criteria for ecological manufacturing.
OEX-TEX® allows consumers and companies to make responsible decisions which will protect our planet for future generations. Textiles that carry this standard can use CiCLO® technology without affecting their status.
Learn more about OEX-TEX®'s ECO PASSPORT here.
To find out more about how we use CiCLO® in our sustainable fabrics Hawksbill and Orca, visit our website.