World Cotton Day: the facts about the fibre
Created :

6th October 2022

Last Updated:

6th October 2022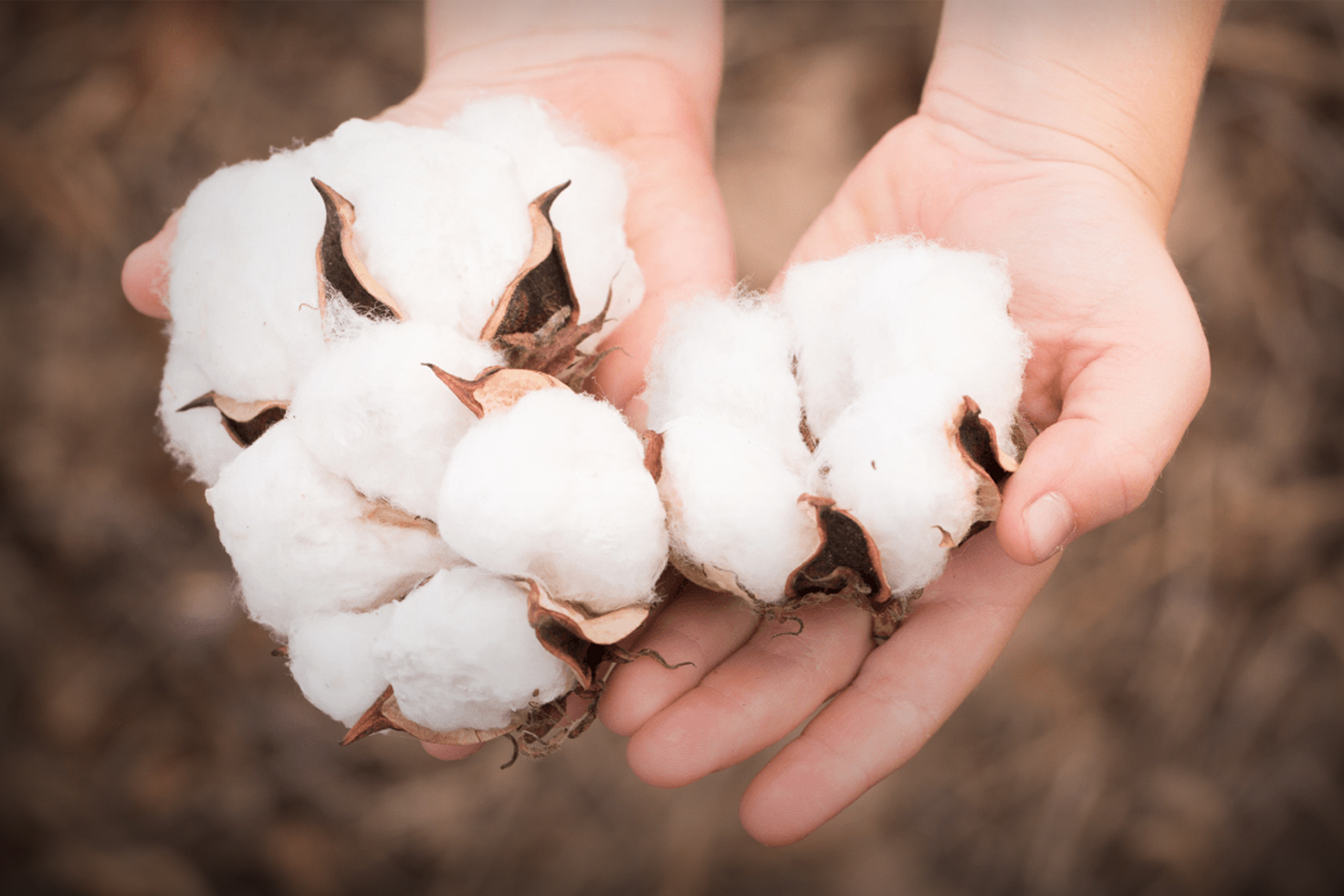 The cotton industry employs 7% of labour in developing countries and provides income for 250 million people globally. Therefore, fostering more sustainable trade policies enable developing countries to benefit from the industry.
World Cotton Day is an annual opportunity for stakeholders from the global cotton community to come together and speak about the many advantages people gain from the production of cotton and how the industry can be more sustainable while still providing these benefits.
To find out more about the importance of responsibly sourced cotton read this article on our website.
Despite biodegrading quickly compared to synthetic alternatives, decreasing the number of plastics entering our oceans, cotton production can have negative effects on the environment. Due to this more textile manufacturers are choosing responsibly sourced cotton. These are some of the alternatives:
Organic cotton: Uses no chemicals, fertilizers, or pesticides to produce, protecting local habitats and the farmers that grow it. It also uses less water, preserves soil quality, and limits soil erosion.
In-conversion cotton: 'Organic in conversion' describes the process of transition from 'conventional' to organic agriculture. This process usually requires 3 years. 'Organic in conversion' and 'organic in transition' refer to the same process.
Recycled cotton: Can be defined as cotton fabric converted into cotton fibre that can be reused in textile products. Cotton can be recycled from pre-consumer (post-industrial) and post-consumer cotton waste.
Fair trade cotton: Encourages sustainable cotton production and is the only standard to provide economic benefits, through a guaranteed Fairtrade Minimum Price and additional Fairtrade Premium for seed cotton farmers.
Better Cotton Initiative (BCI): a non-profit, multistakeholder governance group that promotes better standards in cotton farming and practices across 21 countries. As of 2017, Better Cotton accounts for 14% of global cotton production.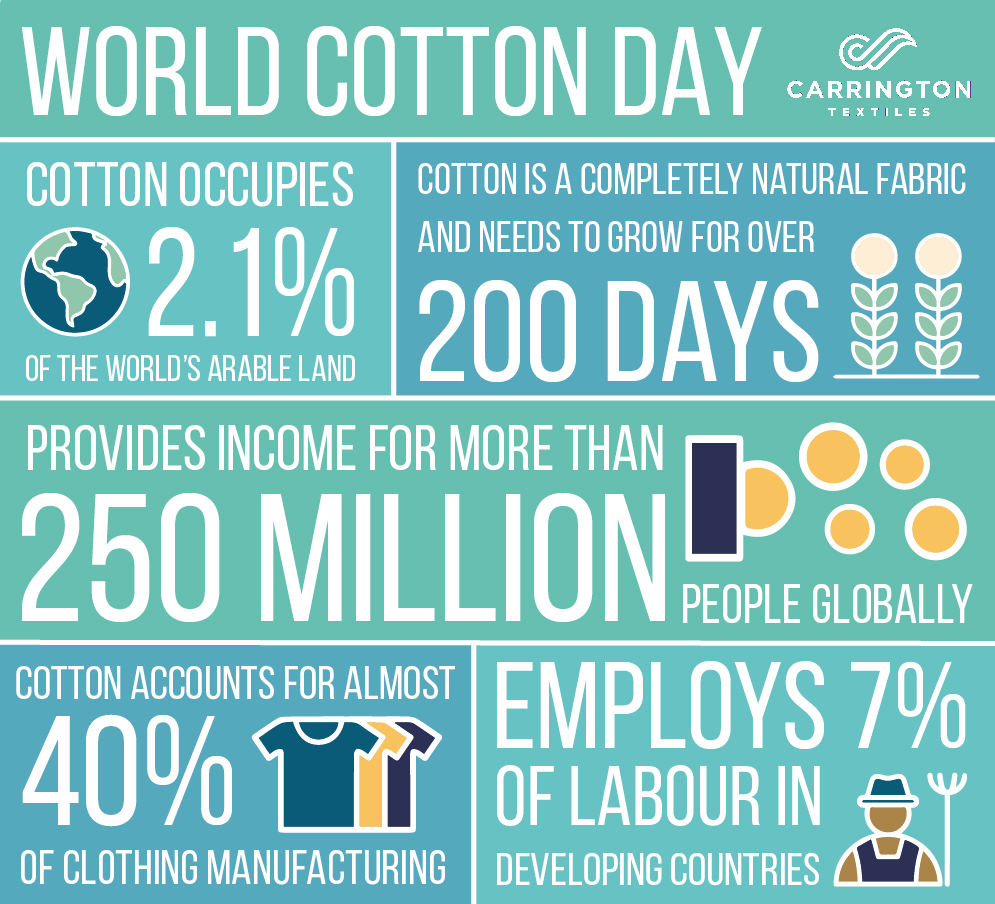 At Carrington Textiles, we provide our customers cotton from the Better Cotton Initiative (BCI) for a more environmentally friendly alternative, organic cotton, or recycled cotton to support a circular economy so the cotton can 'live again'. We also make our suppliers -and their suppliers- adhere to our code of conduct based on the UN Global Compact. That way we ensure we don't use cotton from geographies where it's well known that harsh and unethical practices are utilised during farming. Most of our suppliers also carry 3rd party accreditations such as SA8000, GOTS, or OEKO-TEX® STeP where there is an audit performed on working conditions.
To learn more about  Better Cotton and how it works, read our article.