Fibre traceability series: Better Cotton
Created :

15th September 2022

Last Updated:

15th September 2022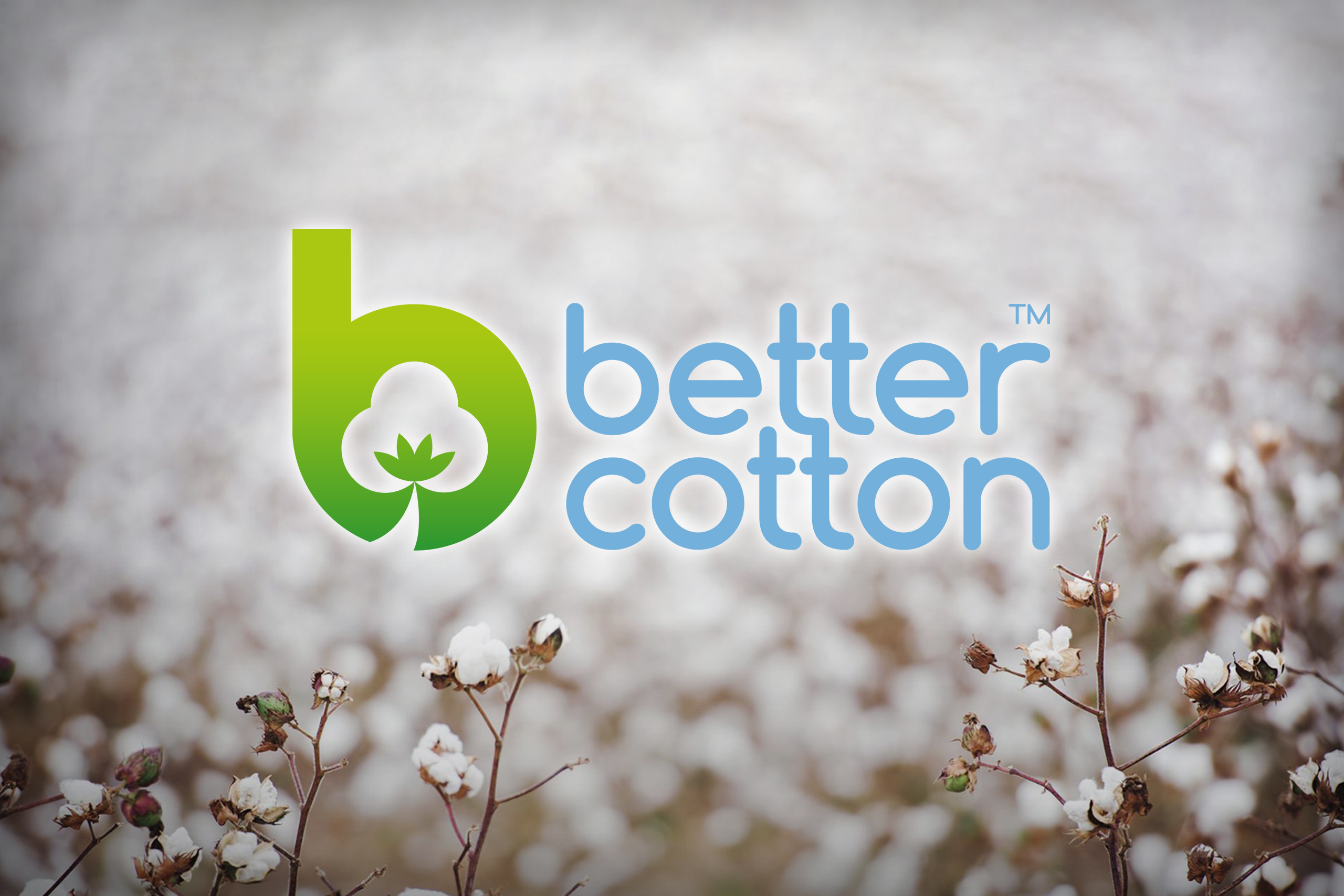 What is Better Cotton?
Practising across 21 countries, Better Cotton is the world's largest cotton sustainability programme which promotes better standards within cotton farming. Better Cotton aims to train farming communities that produce cotton, to do so in ways that have a more positive effect on the environment, economy and people.
Sustainability
Better Cotton ensures that farms and farmer groups meet all requirements of the Better Cotton Principles and Criteria before they can be licenced to sell. They do this through the scheme's Assurance Programme where processes, roles, and requirements are defined by The Assurance Manual.
The Assurance model provides a roadmap so long-term goals can be achieved. This allows Better Cotton to measure sustainability performance and provide a framework for continuous improvement. Producers are required to constantly improve their sustainability to maintain their licence. The Assurance model allows producers to recognise areas that could improve their sustainable practices, making progress over time.
Better Cotton is ISEAL Code Complaint, meaning their system has been independently evaluated against ISEAL's Codes of Good Practice, which supports monitoring and evaluation that helps systems to understand how effective their standards are. It also provides a roadmap to measure progress against sustainability goals.
For more information see isealalliance.org
Is Better Cotton traceable?
From the farmers who grow Better Cotton to the companies that source it, the Better Cotton Chain of Custody (CoC) is the documentation and evidence of the product as it moves through the supply chain.
The CoC Guidelines utilise two different chain of custody models: product segregation between the farm and gin and mass balance beyond the gin.
Product Segregation Model
The Product Segregation Model is required for when the cotton is moved from farm to gin. Within this stage of the supply chain farmers and ginners must store, transport and process Better Cotton separately from other conventional cottons. So, when the cotton is harvested, it's physically segregated from the conventional cotton and pressed into bails. This ensures that all Better Cotton bales are 100% Better Cotton and can be traced back to licenced farmers.
Mass Balance Model
The Mass Balance Model is used when the cotton leaves the gin, and is essentially a tracking system where traders can substitute or mix Better Cotton with conventional cottons. This model ensures that the amount of Better Cotton sold never exceeds the amount purchased but simplifies the process as supply chains can be complex. The Mass Balance Model increases demand for more sustainable practices worldwide and delivers direct benefits to farmers.
BCCU
As cotton moves throughout the supply chain and made into different products, Better Cotton Claim Units (BCCU) are assigned to the cotton. 1kg of cotton is equal to 1 BCCU and are passed through the supply chain to represent the volume of Better Cotton that is sourced. This is recorded through a system called the Better Cotton Platform where interaction within the supply chain can be tracked in order to transform how the cotton is sourced, creating more sustainable practices.
The incorporation of these two models, plus the use of BCCUs, provides traceability for Better Cotton as it moves through the supply chain.
Traceability Future of Better Cotton
Better Cotton reports to be working on how they can develop mechanisms to increase traceability throughout the entire supply chain. This would allow them to determine the region where the seed cotton was produced and identify the businesses involved.
Understanding how Better Cotton moves from field to market highlights any risks and where to prioritise efforts for continuous improvement and provide full transparency for consumers.
Better Cotton confirmed to have begun to explore various traceability solutions and partner with new and existing stakeholders to create a collective pathway to systemic change. This will provide all stakeholders the confidence to source Better Cotton and assure them of the positive impact of their sourcing practices. Traceability is a huge investment for Better Cotton and represents an opportunity to create new market mechanisms that bring value to Better Cotton farmers.
Read our article to watch a video about how Better Cotton credits and the Mass Balance System work and how we use this sustainable alternative at Carrington Textiles.