Case Study: Over 90,000 CBRN suits for UK MoD and frontline troops worldwide
Created :

30th August 2023

Last Updated:

13th October 2023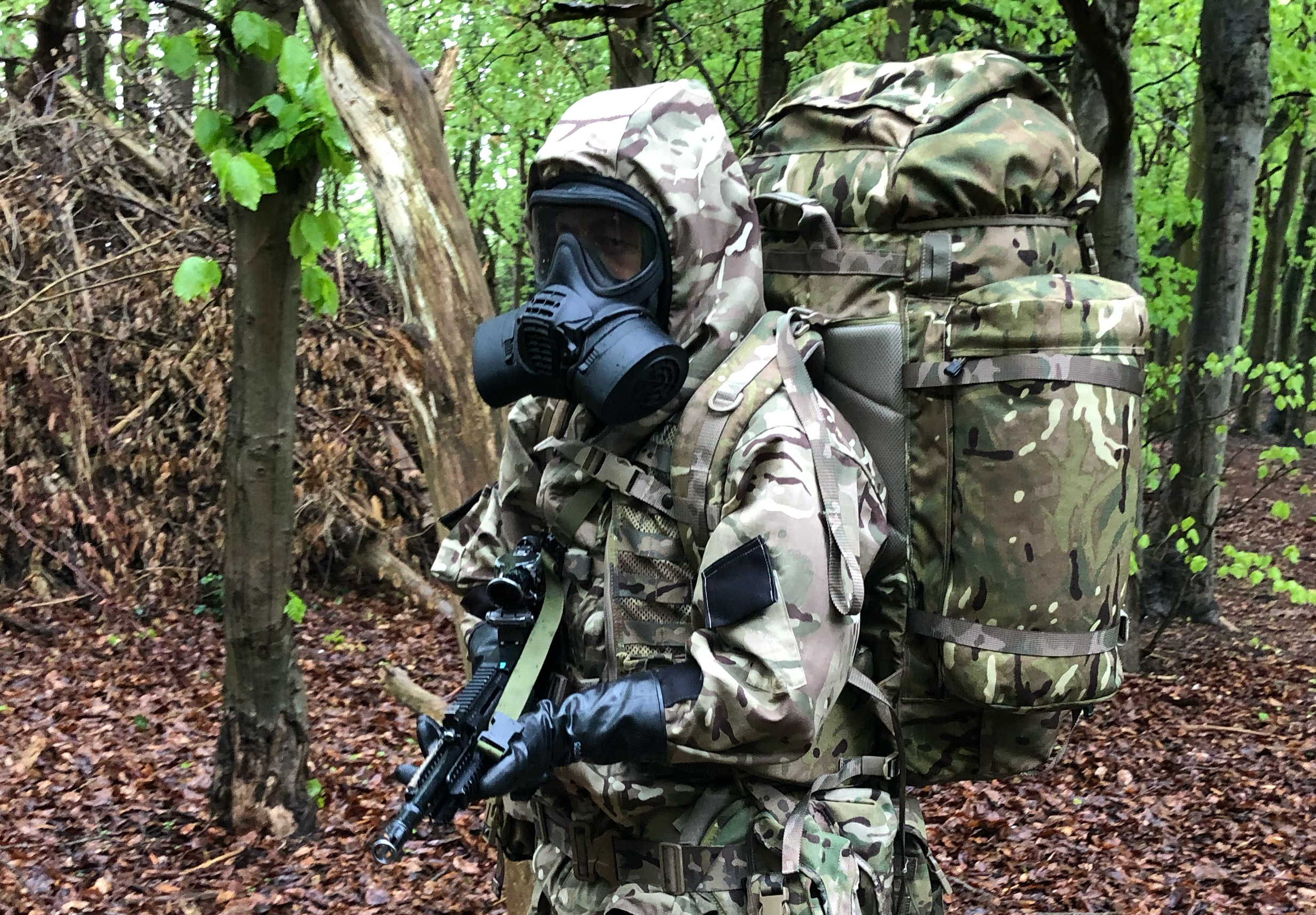 Over 90 years protecting armed forces around the world.
Working in partnership with the UK's leading manufacturer of Chemical Biological Radiological and Nuclear (CBRN) PPE, CQC Ltd, Carrington Textiles has been supplying specialised military fabrics for use in CBRN garments around the world for over a decade.
Through an extensive tender process, CQC were awarded the contract to supply the UK Ministry of Defence with a new fabric for use in their CBRN garments. The fabric used for these specialists' garments is Carrington Textiles' Dakota, a military ripstop fabric specifically developed for the UK MoD's CBRN garment known as the Mk4a.
For the Mk4a, Dakota is the outer layer, and is combined in the garment with a specially designed activated carbon drop liner. This fabric combination protects the wearer from a range of CBRN threats and hazards.
At a weight of 175gsm and with a blend that incorporates 95% cotton for comfort and 5% polyester for durability, Dakota features a ripstop weave for durable strength, flame retardancy, as well as water, chemical and oil repellency.
Around 350,000 metres of Dakota military fabric in both plain dye and print, has been supplied to CQC since 2013, with the latest deliveries being in the UK MoD's own Multi Terrain Pattern (MTP). This fabric is being used by CQC to manufacture around 90,000 CBRN garments, protecting frontline personnel around the globe in countries that include Australia, New Zealand, Malaysia, Indonesia, and our own UK MoD frontline troops.
CQC's Jim O'Hara says: "Having worked with the team at Carrington Textiles on several CBRN projects using the Dakota fabric, the new MTP print has been a fantastic addition to the range. The recent fabric delivery to CQC will allow the UK MoD's frontline CBRN troops to operate in a range of different conditions and environments worldwide".
Paul Farrell, Carrington Textiles Sales and Marketing Director adds: "We developed Dakota over 10 years ago and since then it's been a favourite for both civil and military CBRN suits in the UK and beyond. Working closely with CQC, we've been able to adapt this product to the ever changing and demanding defence sector, to provide the necessary protection for troops around the world".
Find out more about our legacy in defence and military fabrics and read more case studies about our work with armed forces around the world including the Dutch Ministry of Defence and Estonian Army.