Fibre traceability series: Repreve recycled polyester
Created :

28th April 2022

Last Updated:

31st October 2022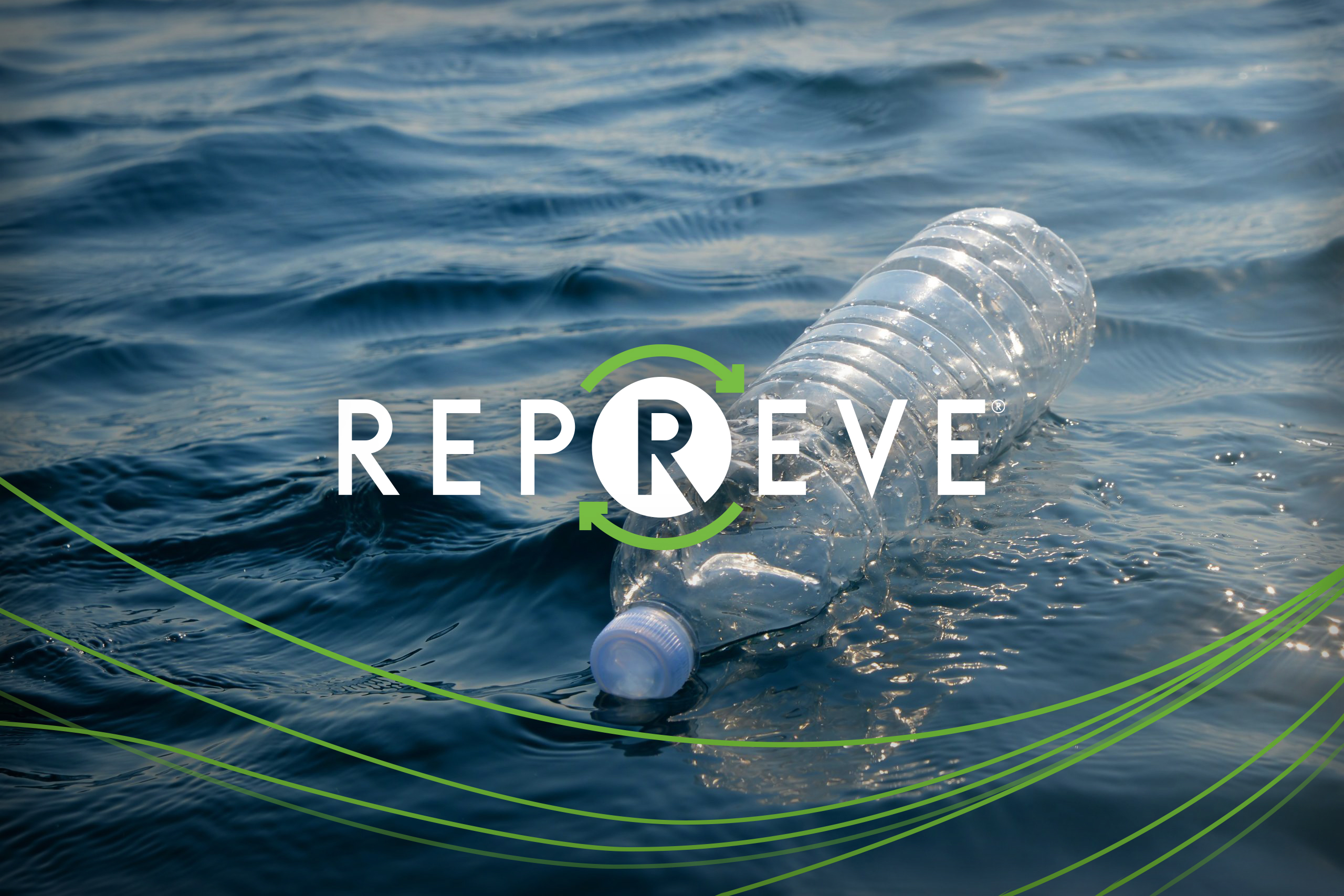 In our 'Fibre traceability series' we are aiming to provide as much information as possible about how different sustainable fibres and solutions we use at Carrington Textiles for our workwear fabrics work. In series 1 we are focusing on Repreve recycled polyester.
What is REPREVE?
Created in 2007 by Unifi, Repreve is a polyester made with recycled plastic bottles and post-consumer waste collected from around the world. The process creates a yarn that can be used for a wide range of textiles without compromising their quality, appearance, and performance.
The step by step process involves:
Source recycled waste: Recycled plastic bottles and post-industrial waste are collected worldwide.
Make the chip: Waste material is chopped, ground, washed, melted and reformulated into a high-quality REPREVE chip.
Form the fibre: Chip is melted into liquid polymer and extruded through tiny openings in a spinneret, creating continuous filaments that form REPREVE fibre.
Process the yarn: Fibre becomes yarn through spinning and air-jet texturing.
Ship to customers: Finished yarn goes into fabrics, making everyday products more sustainable.
Some useful videos on how REPREVE recycled polyester is made can be found on their website
Is REPREVE traceable?
As reported by Unifi, the REPREVE process is regularly certified by third parties. The company also created the U TRUST® verification to certify the recycled content in products made with REPREVE. With REPREVE's unique FiberPrint® tracer technology, the fibre manufacturer can test partner products at any point in the supply chain to verify that the recycled fibre is being used properly.
The U TRUST® product certification allows brands to gain an extra level of transparency for their products made with REPREVE. It also allows REPREVE fibre users to combine multiple certified fabric components in a product with the FiberPrint® technology that can be audited, proven and found in the product throughout its life.
Once fabrics are U TRUST-certified, the user can not only certify finished products, but also gain access to benefits that include: visibility to certified products through the Unifi's portal, bottle counts on finished products, standard hangtags, use of collateral materials, and a badge to include in product communications.
In terms of third party certifications, REPREVE fibres are qualified for recycled content claims by Scientific Certification Systems (SCS). Every year, SCS performs a full examination of the company's recycled products, including recycling processes, production records, and manufacturing operations. SCS is a leading third-party certifier and standards developer of environmental and sustainability claims.
At Carrington Textiles we are committed to creating workwear fabrics that are sustainable and support a circular economy, that's the reason why we include REPREVE recycled polyester in our Balance Range of sustainable fabrics Kielder 185, Delamere (195, 210, 245) Rivington (205, 220) and Arden 260.