Fibre traceability series: What's TENCEL™ and how is traced
Created :

19th July 2022

Last Updated:

16th October 2023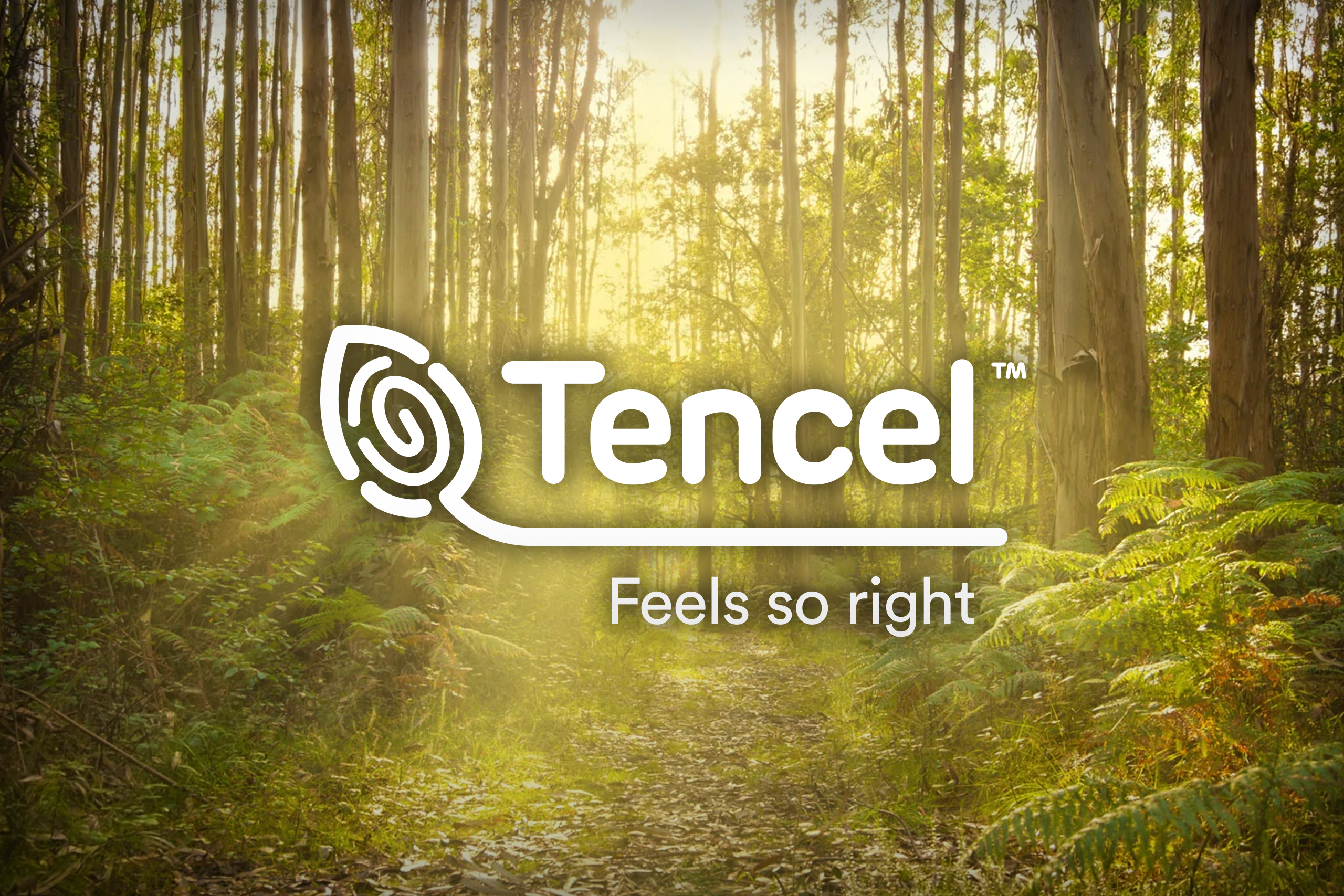 In our 'Fibre traceability series' we are aiming to provide as much information as possible about how different sustainable fibres and solutions we use at Carrington Textiles for our workwear fabrics work. In series 2 we are explaining what's TENCEL™ and how it's traced.
In 1992, TENCEL™ Lyocell, a new generation of cellulosic fibre was introduced to the market. Austrian firm, Lenzing, acquired TENCEL™ in 2004, tripling its lyocell capacity and solidifying the company's position as a sustainable fibre producer. Lyocell is the generic name for a new generation of cellulosic fibres that are made by a solvent spinning process, and TENCEL™ is the brand name.
What is TENCEL™?
TENCEL™ transforms wood pulp into cellulosic fibres with high resource efficiency and low environmental impact in a closed-loop production procedure. A key benefit of this is that the solvent-spinning process recycles water and reuses the solvent at a recovery rate of more than 99%.
Lyocell vs Modal fibres
Both TENCEL™ Lyocell and Modal are manufactured from natural renewable raw wood, where the fibres are certified to be biodegradable. However, the main difference between these two sustainable fibres is that TENCEL™ Modal uses beech wood, whereas TENCEL™ Lyocell uses eucalyptus wood. An area that grows eucalyptus wood can produce 5 times more fabric than the same sized area of cotton. Whilst both fibres have a low environmental footprint, their characteristics differ slightly.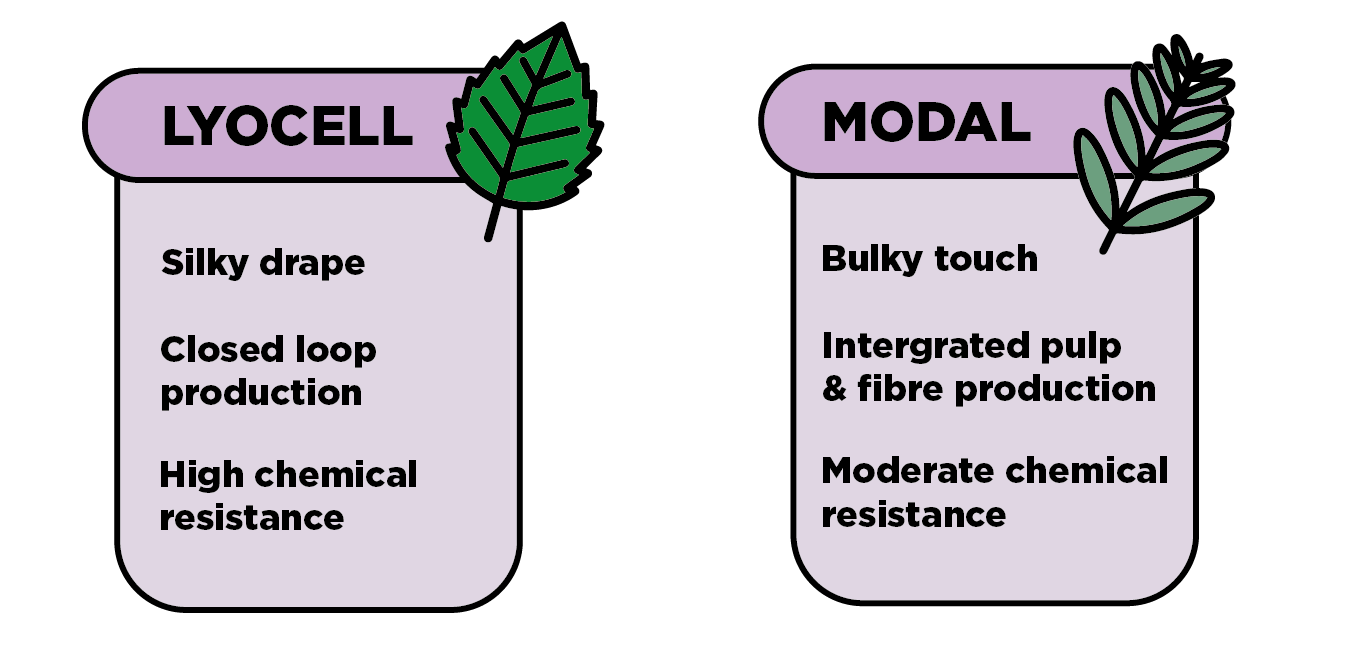 TENCEL™ Lyocell and Modal fibres can offer a range of benefits including efficient moisture management, sustainable production, long-lasting softness, silky smoothness, gentleness on skin, versatility, colour fastness and biodegradability. As well as giving exceptional wearer comfort in a range of applications and climates.
The Tencel Fabric Process
Sustainably grown wood is sourced from multiple regions, reducing the risk of raw material shortfall. The wood is then converted into pulp and contains high levels of cellulose. The filtered cellulose solution is then pumped through a spinneret to create the TENCEL™ fibres. When forced through the spinneret continuous strands of filament come out and are drawn in air, aligning the cellulose molecules, giving the fibres high strength and durability. These strong fibres are then converted into yarn to make Tencel fabric.

To understand exactly how TENCEL™ wood-based fibres are created and provide true transparency for the consumer, watch the video below:
Is TENCEL™ traceable?
In 2021, Lenzing extended its fibre identification technology to TENCEL™, proving supply chain transparency and ensuring the traceability of TENCEL™ products.
"Lenzing's fibre identification technology relies on the physical identification of the fibre, enabling traceability and protection from counterfeiting. The system will now be expanded to include all fibre types under the TENCEL™ brand, elevating supply chain transparency for the textiles industry. It also guarantees that the fibres are produced in state-of-the-art-production facilities that meet high standards for resource efficiency and environmental and social responsibility."
TENCEL™ has earned United States Department of Agriculture (USDA) BioPreferred® designation, assuring the consumer that the product contains a verified amount of renewable biological ingredients. TENCEL™ Modal fibres are certified with the internationally recognized EU Ecolabel, an environmental quality label only awarded to products and services which have a significantly lower environmental impact throughout their entire lifecycle.
TENCEL™ at Carrington Textiles
TENCEL™ Lyocell fibres can be found in both our Coolcel 200 Plus and Varese fabrics, as part of our Balance Range. These industrially launderable fabrics offer strength and durability, whilst maintaining their shape under repeated wash cycles.