What is a sustainable fabric
Created :

18th January 2022

Last Updated:

16th February 2022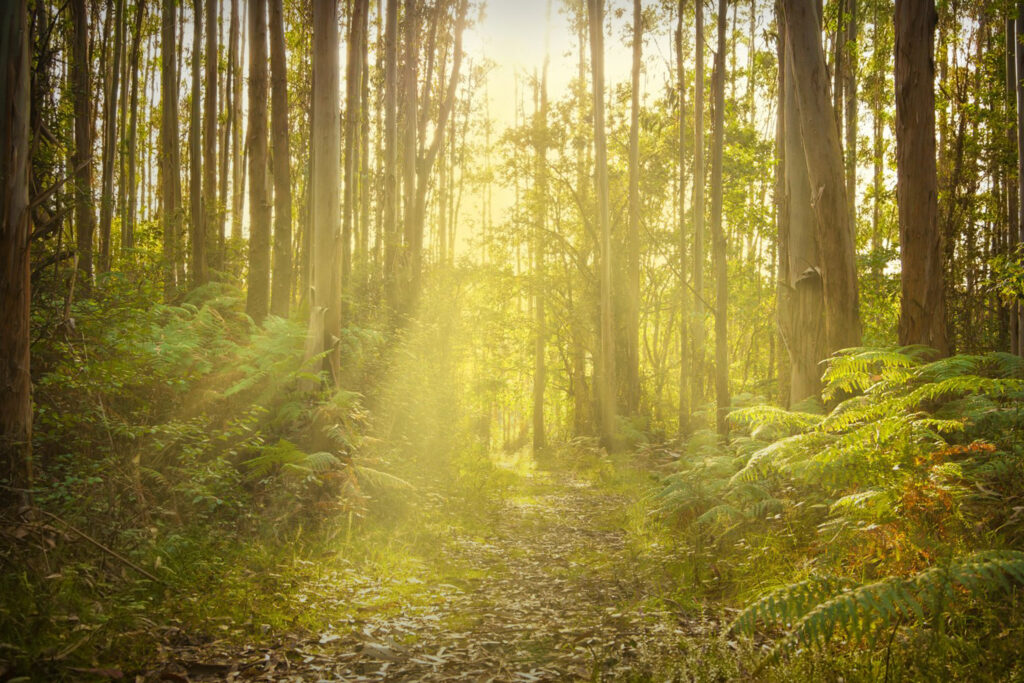 QA Manager, Sean Moore: "When a customer says that they need sustainable fabric for their project, they could mean so many different things.
But what really is sustainable fabric? That is the $64,000 dollar question, and one I'll try to answer in this article.
The Dictionary definition of sustainability is 'The property of being environmentally sustainable; the degree to which a process or enterprise is able to be maintained or continued while avoiding the long-term depletion of natural resources".
Over time the adjective 'sustainable' has been buzz worded and forced to fit a whole host of areas.
So when a customer mentions to me that a product they are interested in needs to be a 'sustainable fabric' my usual pitch is along the lines of: 'The fabric has been engineered to last in some cases 200 washes and still be wearable, its dyed in a factory that uses less than 50% of the water a traditional process uses, the heat from the process is recycled into heating incoming water, any chemical that would historically have been sent to the drain are recycled where possible, those which can't be recycled have a run to dry system which means the amount of waste chemical at the end of the process is minimised. They have a project to install a combined heat and power plant, this will mean that they will generate their own electricity. Visit our environment page for more details.
But often customers are only looking for the inclusion of recycled fibres. When we probe a little deeper, the reason they need to see 'recycled' on their product, whether it is REPREVE recycled polyester fabric (a fibre made from recycled plastic bottles) or any other technology, is because it's what the end-users are expecting to see.
Now, these are the same end-users who contributed to a 17% increase in online clothing sales in October 2020, just before the new lockdown. Now I don't know about you but for me a lockdown means that I am not really going out so why do I need new clothes!?
Yes, sustainable fabric and the wider circular movement have a big role in the world of textiles and clothing sustainability and the utopia would be along the lines of the 'worn again' system.
But I think we need to take a wider holistic view when looking at environmentally friendly fabrics. Polyester, also known as 'the devil's fibre' has often been pillorised for its use of oil, yet recently and very controversially the SAC made this one of the most eco-friendly fibres on their Higg Index. This sparked a lot of debate in the textile world and a lot of anger from the natural fibre producers. But perhaps Higg has a point, by using polyester we are in some cases reducing the water footprint, drying during and after fabric production, as well as extending the life span of the articles that are produced.
Prince Charles unveiled in 2020 a clothing collection where the focus is on lifespan and having clothes that last longer. This requires a fundamental mindset change with the consumer.
Perhaps Life Cycle Analysis (LCA) and Environment Product Declaration (EPD's) along the lines of ISO 14025 and ISO 14040 offer a better measure of sustainability, but this requires education into the supply chain to understand what these are and to be sure that the same parameters are being considered.
Cellulose, the building block of cotton fibre, is often touted as the most prevalent biopolymer on the planet so perhaps new developments in fibre technology will be a big contributor to a clearer roadmap to sustainable textiles and clothing.
With professional clothing and uniforms, we are often issued with a fixed number of garments and whilst we can engineer these to be as sustainable as possible and put ourselves in the list of sustainable fabric manufacturers until we can break the consumer habit of fast fashion the results will be negligible.
As my mother used to say I like those M&S tee shirts, they wash well". Sean Moore.
Sean Moore is Carrington Textiles' Quality Assurance Manager. During Sean's 32 years' experience in the industry, he has developed some of the most successful testing and quality projects for some of the biggest textile companies in Europe.
Visit our workwear fabrics page and choose the Balance Range in the filter to see our sustainable textile products made with supplies from the Better Cotton Initiative (BCI cotton), REMO cotton and REPREVE yarns.