Meet the team: Quality Assurance
Created :

30th January 2023

Last Updated:

30th January 2023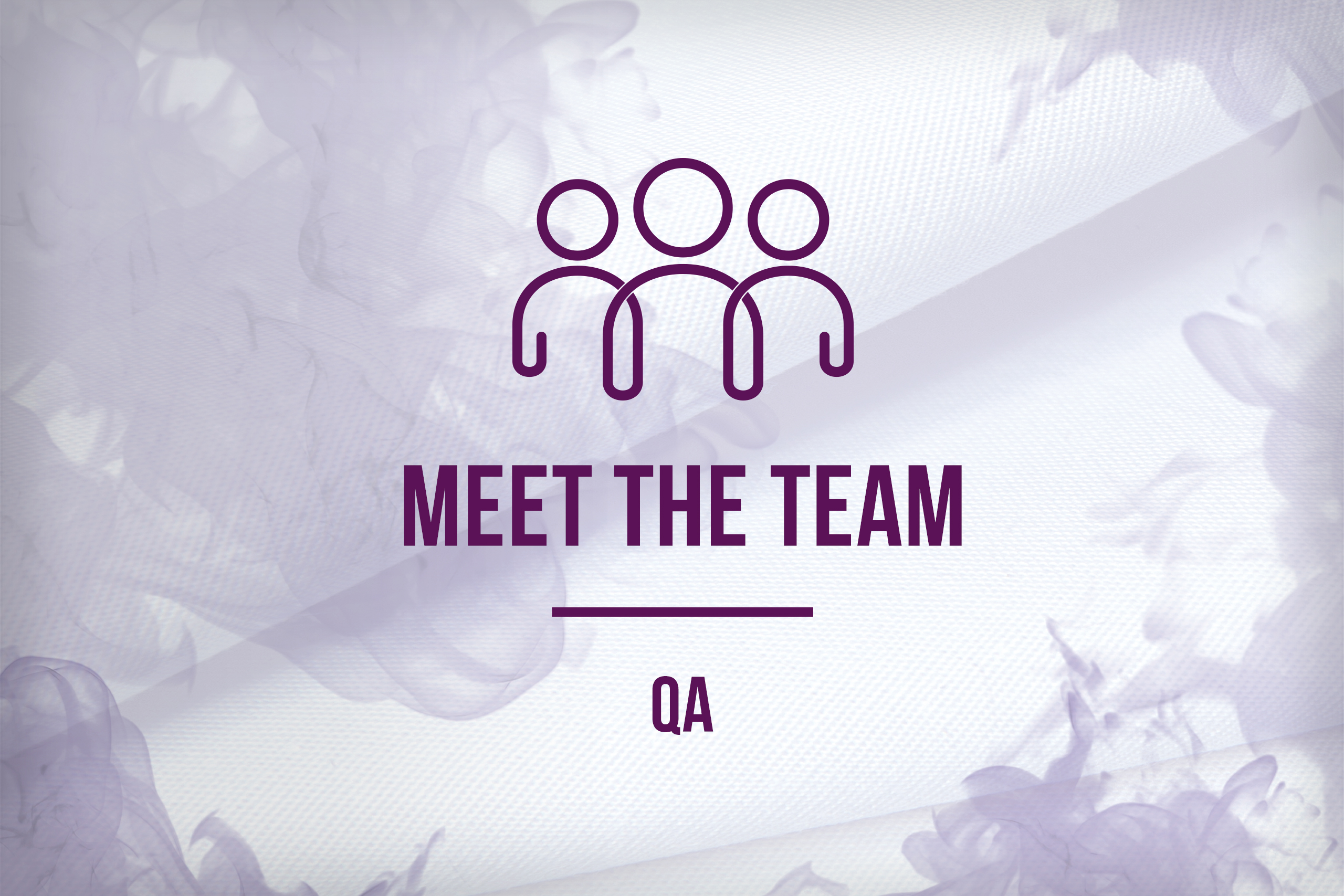 Let us introduce you to our QA team, a small yet vital department at Carrington Textiles, made up of 4 team members.
Sean Moore, QA & Technical Manager: Has been with Carrington Textiles since 1999 and has been involved with textiles at a testing and technical level since 1989.
Sophie Bell-Carr, Assistant QA Manager: Sophie joined the business in May 2022 and has been working with textiles in many sectors, including interior design, QA, testing and even owning her own clothing business.
Damien Finn, QA Technologist: Damien has been with the business for almost 10 years, he spent many years in the carpet industry before joining our team.
Lynn Havard, Fabric and QA Technologist: Lynn joined the team just before the pandemic in 2020, she's been involved on and off with textiles her whole working life and even worked at Carrington Textiles when it was at the Standish site.
On a day to day basis, the team will take samples for checking and testing either pre or post shipment, and work with customers to address quality enquiries. They manage a whole range of certification and testing programmes including OekoTex, ISO, CSR, and PPE testing. They co-ordinate with the mills on creating new master or performance standards, and where the same item is processed through multiple mills, engage with each mill to ensure they can match to this and that mill to mill difference is minimised.
The team works closely with Commercial and R&D to look at new enquiries, assessing if is there a product we carry already which matches this requirement, and determine if something can be tweaked or if there's a need for an entirely new product.
The QA team will visit mills and customers locally and overseas, this may be as response to a customer enquiry or technical back up for meetings and events.
The team leverages their wide range of technical contacts in the mills, at chemical suppliers, in trade bodies and wider networks, to keep abreast of changes in legislation. This information is studied and cascaded to suppliers, customers, partners and internal teams, to keep our stakeholders informed of the latest rules and regulations in the textile industry.